ONLINE STUDENT ENROLLMENT 2021-2022
ONLINE STUDENT ENROLLMENT 2021-2022
There will not be a centralized enrollment in August as in years' past.
For families that have questions about enrollment, they may call the district office at (913) 294-8000 for help. Those needing help with online enrollment or needing access to a computer may utilize the district office. Beginning August 2, you may also go to any school building.
The district office is open Monday-Friday 8:00 a.m. to 3:30 p.m. Schools will also be open and able to assist beginning August 2, 2021 during the same times.
HELPFUL HINT: EASIEST TO COMPLETE ON A COMPUTER OR TABLET
FAMILIES "NEW" TO PAOLA SCHOOL DISTRICT
(CLICK HERE TO ENTER INFINITE CAMPUS PORTAL FOR FAMILIES "NEW" TO DISTRICT)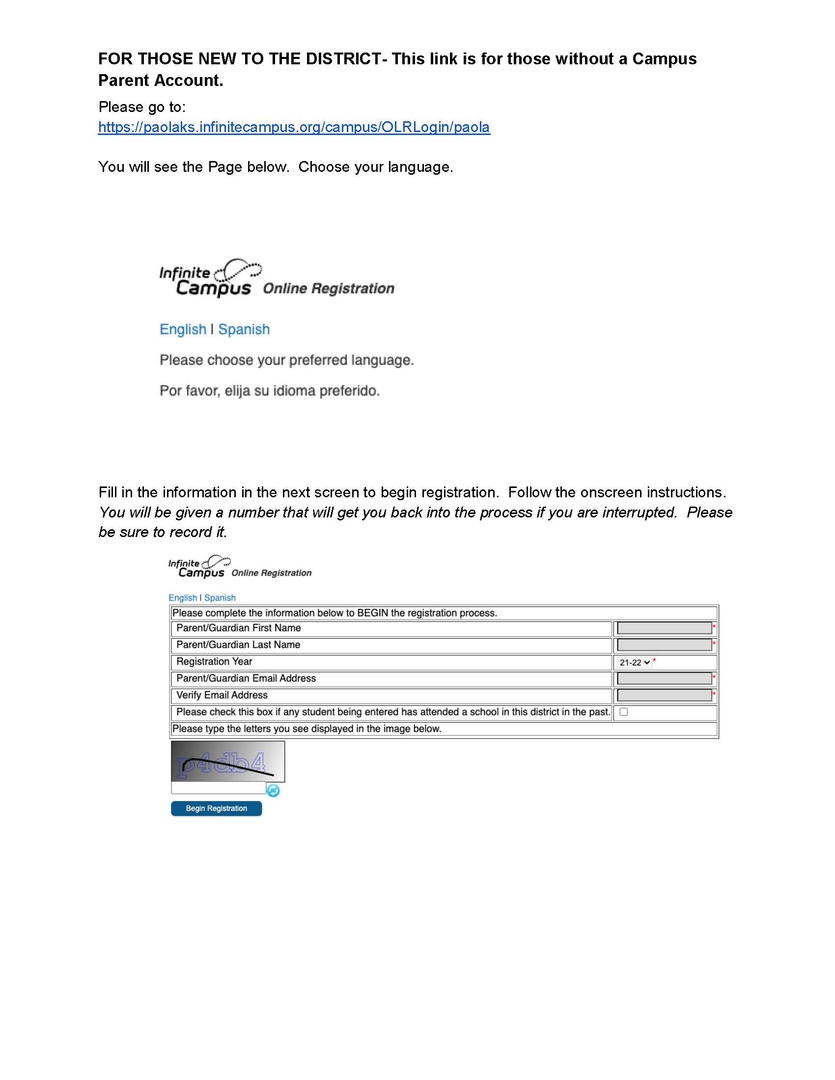 RETURNING FAMILIES WITH AN EXISTING PARENT CAMPUS ACCOUNT
(CLICK HERE TO ENTER THE INFINITE CAMPUS PORTAL FOR RETURNING FAMILIES WITH AN EXISTING PARENT CAMPUS ACCOUNT)