Nutrition Services

Online Lunch Payments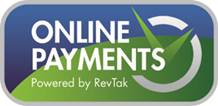 Nutrition Services
Welcome to our Food Service Program!  The National School Lunch Program is designed to give you the opportunity to select foods you like and will eat.  Daily menus will offer milk, meat, fruits, vegetables, and bread.  When you select at least three (3) food items, your school is able to receive federal reimbursement that helps us control costs for your meals.  Menus are available on the district website and are posted in each building.   The Food Service staff looks forward to seeing all of you in our cafeterias for breakfast and lunch this year.  We will celebrate birthdays on the first Tuesday of each month.  
Good nutrition is vital to every students mental and physical development. The food service department provides a high quality, nutritious breakfast and lunch at all attendance centers. Free and reduced meal applications are available from principals, on the website and from the food service director. A salad and snack bar are open during serving time for students at Paola High School, and limited Ala carte choices are available at Paola Middle School. Main dish options are available.
2013-2014 Free & Reduced Application (English)
Learning to make healthy choices is essential to getting the most from life. The ESPH Video News features videos, recipes, newsletters, photos and other resources about how to eat smart and play hard at school and at home. We hope this information conveys that helping children grow up healthy takes families, schools and communities working together.  Just click on this link and you are ready to go!!!!
STUDENTS WHO EAT BREAKFAST SCORE HIGHER IN OVERALL HEALTH AND PERFORMANCE!
BREAKFAST has choices which meet USDA guidelines for healthy students.  Items offered are milk, juice or fruit, cereals, bread, and meat.   Menus are available on the district website and are posted in each building.
LUNCH has unlimited choice of fruits and vegetables in all grades.  Secondary schools serve salad bar daily, and Elementary teachers may order salads. High School has Baked Potato Bar Tuesday and Ala carte pizza Wednesday.
Limited Ala carte choices daily at Middle School.
SKIM CHOCOLATE MILK or 1% WHITE MILK WITH MEAL.
Breakfast & Lunch Meal Prices (Subject to Change)
| | |
| --- | --- |
| Breakfast Fees | 2013-2014 Fees |
| Adult | $ 2.00 |
| K-5 | $1.80 |
| 6-12 | |
| Reduced Fees | |
| Lunch Fees | 2013-2014 Fees |
| Adult | |
| 9-12 | |
| 6-8 | |
| K-5 | |
| Reduced Fees | $.40 |
Meal Substitutions and/or Modifications
Meal substitutions and/or modifications can be made only with complete and specific written instructions from a licensed physician, and must be renewed each school year. These instructions should be sent to the Food Service office at Paola High School.
Specific forms to document food allergies or intolerance are available at individual school offices, nurse's offices as well as the district food service office.
New Fluid Milk Substitution Rule
Students have the opportunity to choose only those foods that they intend to eat. This reduces waste and helps control costs. They may choose to take only three of the four meal components offered at breakfast and at lunch. A component may consist of more than one food item in order for for the meal to qualify for reimbursement. The price per meal remains the same whether you select the minimum or all five items.
Meal Cards
Middle School and High School students are responsible for their meal card, and must bring them to the cafeteria each day. The new point-of-sale system uses the student I.D. number for their meal account. If a student loses their card, they will be responsible for learning their number and entering it into the pin pad at the serving line. Elementary cards will be maintained by the point-of-sale clerk at each elementary building.
District Meal Charging Policy
Students will be allowed to charge a total of two (2) meals only at any one time. They will not be permitted to charge Ala carte items. Students are given a low balance notice in advance to provide time to deposit money in their account. When the charging limit is reached and their account continues to have a negative balance, students will be provided with a small snack until they can purchase meals.
Nutrition and Carbohydrate Charts
MENUS ARE SUBJECT TO CHANGE BASED ON PRODUCT AVAILABLITY.
USD 368 IS AN EQUAL OPPORTUNITY PROVIDER AND EMPLOYER.