Paola High School Profile
Paola High School Mission Statement
The Paola High School community provides an opportunity for learning experiences which stimulate continual educational growth appropriate to students individual future goals. Students in this learning community are challenged to:
meet or exceed academic standards

be respectful of the values, heritage, and image of self and others

prepare for career opportunities

be appreciative of fine, liberal, and applied arts

be conscious of the importance of a healthy lifestyle

be aware of the responsibilities of community, state, nation, and world citizenship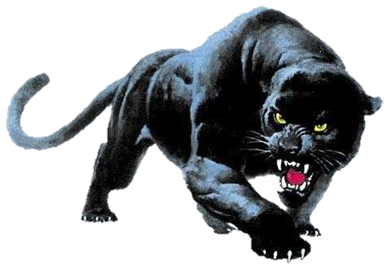 Guidance Department
Lori Joiner, Counselor
Deanell Wieland, Counselor


Linda, Rice, Registrar
Telephone: 913.294.8017
Fax: 913.294.8011
---
Further Information
Questions about specific information regarding a student should be directed to one of the principals or counselors. Questions about processing a transcript should be directed to Linda Rice, Register at 913.294.8017 or linda_rice@usd368.org.
School and Community
Paola High School (PHS) serves as the only public high school for the community of Paola, the county seat of Miami County in Eastern Kansas. Paola has a population of 5,550 and is located 45 minutes from downtown Kansas City. Set back in the rural countryside, Paola offers a tranquil lifestyle with easy access to the amenities of Greater Kansas City.
Sports

Cheerleading

Cross Country

Dance Team

Football

Golf

Soccer

Tennis

Track

Wrestling

Girls Basketball

Boys Basketball

Boys Baseball

Girls Softball

Volleyball

Activities

KAYS (Kansas Association of Youth Services)

Student Council

National Honor Society
Student Activities
Fifty-five percent of the students at PHS indicate that they take part in one or more extra curricular activities. PHS competes as a 4A high school in the Kansas State High School Activities Association and is a member of the Frontier League with 6 area high schools.
Curriculum and Instruction
There are 186 school days each year and all students at PHS are required to take 8 classes each semester on a block scheduling system. A 45 minute advisory class is held everyday which allows students the opportunity to study, make-up work, or see teachers for extra assistance. Advisory, driver's education, and teacher aide classes earn a quarter credit each semester. Students earn a half credit for most courses by earning a passing grade for the semester. A broad selection of courses are available including college prep, vocational, special education, and general education courses. Juniors and seniors are able to take concurrent college classes at Fort Scott Community College. Honors and Advanced Placement classes are not available, but the regular core curriculum provides enough challenge that PHS's students have exceeded the state and national average on the ACT for the past several years. Contract courses are also available for students needing to obtain high school credits and who possess the ability and desire to work independently.
Paola Academic Completion Program (PACP)
Day and evening classes are held with credits applying toward graduation from PHS. The program uses A+ VPL, a computerized, mastery-based high school curriculum. The center has a state approved curriculum, and a four-day school week.
Unified School District 368 Enrollment
Paola High School (9-12)
Enrollment = 629
2016 Graduating Class = 145
2017 Graduating Class = 156
2018 Graduating Class = 157
2019 Graduating Class = 171
High School Certified Staff
44 teachers/counselors
7 other staff members
CEEB #172-320
Student Information
Approximately 81 percent of the 2016 graduates of PHS attended a post-secondary institution after graduation. Thirty-seven percent started at a community college or vocational school, while 44 percent began their college careers at a four year university/college.
ACT composite scores:
Class of 2016 = 23.4
(72 percent of graduates took the ACT)
Kansas average ACT = 21.9
National average ACT = 21.0