Robotics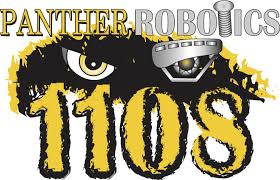 Panther Robotics Team 1108 participates as a FIRST Team in a worldwide STEM (Science Technology Engineering Mathematics) program . Every year students representing more than 3000 schools and organizations work together to design and build their own robot. Each January FIRST creates a new competition and all teams have six-weeks to conceive, design and build their robot to compete in the game.

Team 1108 Panther Robotics was started in 2003 by Paola High School students along with teachers and community mentors. Community mentors are volunteer engineering, science and technical people from our community that share their talents. FIRST's mission is to inspire kids to pursue STEM careers.

Team 1108 competes in several competitions each year including traveling to Colorado in 2016. As of 2016, Team 1108 has won eight Regional Chairman's awards, which recognizes an outstanding team, two regional competions and other numerous awards. The team has also been recognized by the Governor and the State of Kansas for it's efforts. We are involved in a variety of community activities, touring of local STEM businesses, learning technology along with operating equipment, building robots, and doing other fun activities.

The team meets on Wednesdays at the building across from the Paola Post office and also some during the summer. We can also be contacted through our website www.pantherrobotics.com, or through our facebook and twitter accounts—just search 'team 1108' or "Panther Robotics"
Sponsor: David Green